Untitled
April 12, 2011
They are angels with broken wings,
Listening quietly.
They can hear every word the little girl sings.
Tears falling from her eyes,
Arms outstretched towards the sky.
God, are you there?
I hope you can hear this prayer.
Such a sad song.
They want to tell her it won't be long.
All her pain will soon be gone.
Lightening strikes somewhere far beyond.
The graveyard falls silent.
Little girl keep holding on.
They try to tell her, but no voice escapes.
This was never meant to be her fate.
She's just a child, please have some mercy.
Take away her pain and open her eyes.
Give her a chance to see,
Shield her from evil lies.
Spare her from hurt tonight.
Let her have the best night of her life.
For she's just a darling child.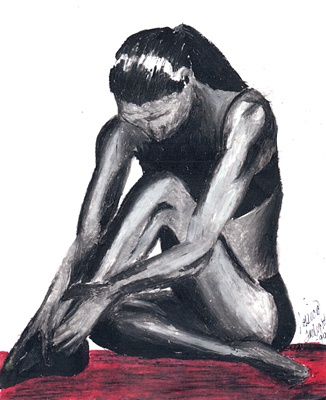 © Jessie Y., Ahwahnee, CA