Age 13
April 24, 2011
Age 13.
We barely knew each other.
I stole your iPod.
You thought I was annoying.
My naivety was broken.
I was lost.
Age 13.

Age 14.
We got to know each other.
We both played trombone.
You were my friend.
You came to my parties.
Age 14.

Age 15.
I lost hope in someone.
Nobody understood me but you.
You held me up.
You were my best friend.
I fell in love.
Now I love you.
Age 15.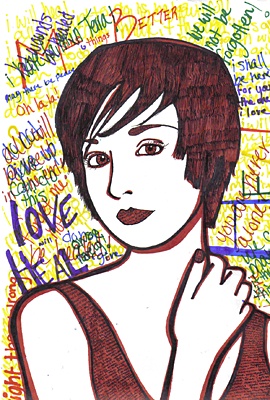 © Sara D., Aiken, SC