Sorry for saying sorry
April 24, 2011
I'm sorry for the time I've wasted.
The time I spent being stupid.
The time I spent knowing that I loved you.
The time I spent denying it.

I'm sorry for being so blind.
So blind to my own heart.
So blind that I was lost.
So blind I couldn't see you.

I'm sorry for saying sorry.
When you tell me I don't need to.
When I know I don't have to.
When I feel I should.

But I'm not sorry for loving you.
The lost time I try to gain back in a year.
Looking at you with clear eyes.
Saying sorry for saying sorry too much.

There's no place else I'd rather be.
Though I wish time would slow down a little.
If I could stay in your arms forever, I would.
I'm sorry for not realizinng it sooner.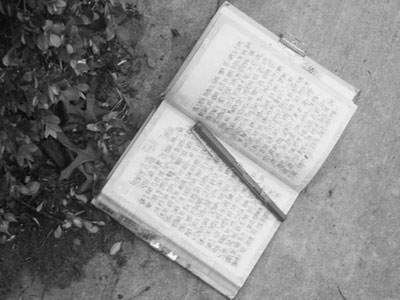 © Quinn B., Lubbock, TX