Not Your Average Love Poem
April 24, 2011
Holdings hands in the hallway,
Those butterflies just dancing around.
School dances never forgotten,
Those moments are perfect memories.
Movie nights,

Laughing till my stomach aches.
Going to six-flags all day,
Just having fun.
Sharing headphones and singing along, smiling.
Mini-golfing with glow-in-the dark golf balls,
You letting me win.
Trying on sunglasses,
Making funny faces as you try them on.
Going to water parks,
Splashing water on people as they go down the slides.
Laughing because to us it was the funniest thing in the world.
Watching the Titanic,
My new favorite movie.
On our cell phones for hours,
Our parents telling us to turn them off.
A dog-tag, my favorite jewelry.
A sparkling heart box.
A polar bear, the best birthday present.
Riding bikes, to make sure everything was alright.
Working through the tough times, because we can make it.
I know we will.
Pictures of us smiling in pretty frames,
Memories caught in time.
Going bowling,
Neither of us that good.
But that's okay because it was fun.
Deciding what songs to play,
Because our tastes are a little different.
I always win though.
Going to the pool,
Dunking each other.
Promises made,
Pinky promises.
Scrunching up our faces like little kids,
The smiles contagious.
Watching those scary movies,
Me hiding behind you.
Playing video games for hours,
Just being kids.
Music concerts that I wished lasted forever.
Dinosaur drawings and sweet text messages.
Running in rain storms, racing the thunder.
Driving to camp so we could see each other sooner.
Looking into your eyes,
But looking deeper.
Lists made of things we like,
And things we love.
So many memories floating around in my mind,
Making me smile wide.
Every day just a new adventure,
Always looking forward to what's next.
We're just teenagers, I know that,
But hey, we'll make it.
I know we will.
Pinky promise.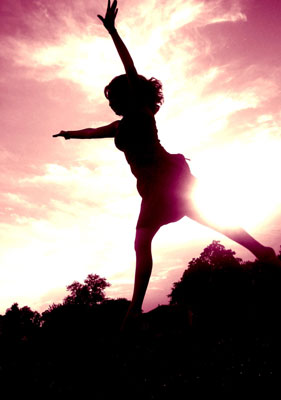 © Martha V., Morton Grove, IL