Yang's Tree
April 22, 2011
Yang's always had,

a place to go.

To be reflective,

along side his tree.

Majestic, lively green,

not one fruit of knowledge,

falls down to the floor of ignorance.

Where the snake slithers in.

But since yin's departure,

he couldn't resist knocking them down.

Surrendering to gravity...

...feet barely touching the ground,

swaying...

leafless branches don't give way.

Winter has come to stay.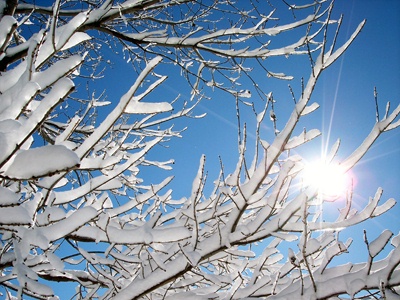 © Barbara S., Hoffman Estates, IL