Looking Outside In
April 6, 2011
when i look up into the sky i see green,

i don't see blue like everyone else.

because i stand alone.

in the middle of a dream,

surrounded by trees in a meadow.

where all the birds sing

and the bark on the trees is as soft as the sky.

a place i call home.

i invision the sky beyond my beloved trees.

i see this bright light,

but i am afraid.

afraid,

because under these trees is what i have become accustomed too;

darkness.

the unknown is a scary thing,

but one day i will climb one of those trees

and embrace the light that scares me so.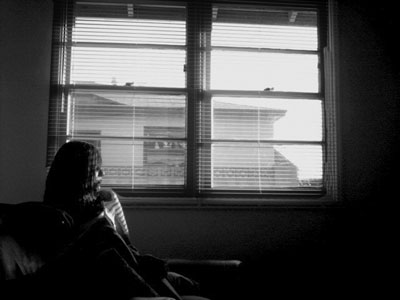 © Roxana R., Tustin, CA