Virginia Tech.
April 10, 2011
Routine.
April 13, 2007: Normal day on campus. Wake up, classes, homework, go to sleep. Fit in eating and showering sometime. No clue of the train rapidly approaching while 49 people stood on the tracks, eyes sealed to the fate approaching.
April 14, 2007: Routine. Same as
yesterday, only the train is that much
closer. The headlights can be seen through the trees, if only someone would pry their eyes open.
April 15, 2007: Normal day. Maybe a
fight with the best friend, it's no big
deal you'll make up tomorrow. Forgot
to call your mom, it's fine you'll call her tomorrow. But what if tomorrow never comes? The train is right around the corner.
April 16, 2007: The train is here. 32 of the 49 standing on the track are dead and 17 wounded. And 1 twisted train conductor threw himself under the train. Virginia Tech isn't so routine today.
Run.

Left. Right. Left. Right. Heart pounding, steady run. Looking back, Virginia Tech is almost out of my sight.
Screams. Gunshots. Panic. I can still
hear it. It keeps replaying like a chorus in my mind.
Left. Right. Left. Right.
It's over. Seung-Hui Cho is dead but I
had to run anyways.
32 people killed, 17 wounded. Severe
depression and selective mutism,
cases of stalking 2 girls and multiple
reports of disturbing behavior in the
classroom, I guess it was just a matter of time.
Screams. Gunshots. Panic.
Finally I look back and can no longer
see it. I let my legs collapse and tears
fall. I can't believe she's gone.
Cho's first victim, Emily Hilscher was my best friend.
Screams. Gunshots. Panic.
I have known her for four years now, we went to high school together. She was always Happy. Positive. Bubbly.
Now she lays
Lifeless.
Cold.
Dead.

We were so close, we finished each other's sentences, spent every minute together that we could, people thought we were twins.
She was everything anyone could want in a best friend and now I'll never see her smiling face again thanks to the train that sped straight into her, and driving was a conductor who should have
never
been
given
the wheel.
Headlights.

A monster.
A manic.
A murderer.
Seung-Hui Cho.

A gun.
A known motive.
Extremely needed counseling.
Guess which one of these he did have.
170 Shots, No Motive
Cho Didn't Get Court-Ordered Treatment

4 years later:
It's still unknown how someone who was "dangerously mentally ill" as declared by a judge was allowed to purchase a gun.
A solid motive is unknown.
Classes at Virginia Tech go on.
Families of victims killed are offered $180,000.
Injured are offered $40,000-$90,000 depending on the severity as well as free tuition at Virginia Tech.
But the poison of what happened that April 16 will course through the veins of everyone, as will the painful memory.
January 18, 2011: Wake up, eat, go to school, homework, eat, shower, go to bed. A routine day. It never crosses anyone's mind that maybe tomorrow won't come, that maybe there's a train right around the corner, even if the headlights are shining deep into their eyes.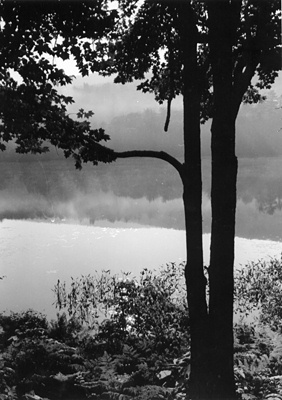 © Steve S., Marblehead, MA