My Final Answer
April 14, 2011
Society interjects, "be like her, be like him."
My irritation sink is filled to the brim, and bubbling over.
I seek but do not want a lover.
My gap filled with necessity decides randomly to deploy,
And I laugh and cry simultaneously but not tears of joy.
I struggle to run from while seeking "It"
Ha Ha. "It".
"It" is what fits the gap.
"It" is what draws the map, ending the misery.
Hiding behind tears of a clown numbs the pain, literally.
I look to the future although Sergeant Howe
Throws smoke bombs to cloud my vision of now,
Sprouting impossibility from my internal garden of shame,
So that which my only true faith was in
Melts into a sick, sick game, complete with lifelines and trivia.
"Excuse me sir I would like to use my ignorance lifeline"
Oh? It's not true? Life HAS no lines? Just grids of subtly boisterous rules?
Fools!
No one knows, and yes that is my final answer.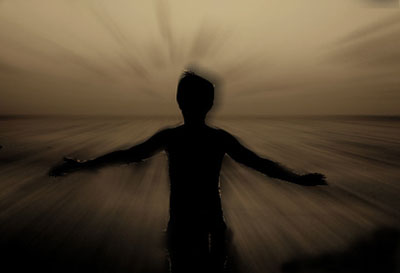 © Brian M., Fishers, IN