Where I'm From...
April 5, 2011
I am...

I am from a land of dented dreams.
Others broken and unstable.
Where children die before they live.
Their dreams become like disconnected cable.

I am from a land in which people get their hope robbed from them.
They seize all they can like
Treasure kept in an ATM machine
As if they came without a game plan.

I am from a place of guilt.
Where it's too hard to announce your confessions
So people choose not to.

I am from a place of where it's claimed that everyone has freedom of speech,
But adults start screaming you're backtalking
Politicians get locked up, getting blamed for disrupting society
And when you're trying to get heard
People yell for you to shut up because they've had enough
And your words are getting too tough.

I am from a world of lost commitment. Divorce papers being filed in
Checks cashed in
Adding to number of single mothers in America
Who remain strong like cement
Because they know they can still win
But behind the curtains, their smiles are wearing thin.

I am from a world of people wanting to be more than what they are
They want to use that same mouth
That same mind
Those same hands
To move mountains and to heal lands.

I wish there weren't more things to add to this list
Of all the feelings, thoughts, and words that are being dismissed.
And I wish that it's not true that "Today is filled with anger,
Fueled with hidden hate. Scared of being an outcast,
Afraid of common fate"
Yeah, that's Tupac.
So just like the terminator, I'll be back.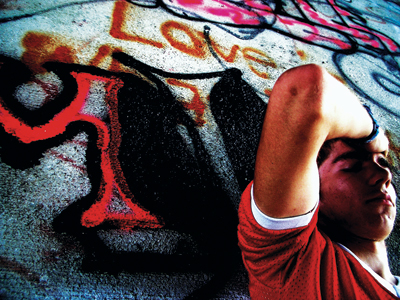 © Sindha A., Champaign, IL