You and I Are Different in That Way
April 20, 2011
Your tender lips spew casual words
And the wolves howl
You stamp a fake smile on your face
A smile so rare
It's almost extinct
Your eyes are the color of uncertainty

I have kissed those lips
I have seen that smile
I have peered past the powdered surface of those eyes
I have watched you
Wanted you
Waited for you
And you dismissed me
You denied my gratitude and my playful capabilities
You surrounded me with unanswerable questions
You told me you loved me.

The wolves,
They don't know you like I do.

Forgive me for being a skinny girl who has impulses.
Forgive me for trying to hard
Forgive me for preferring to listen, rather than speak.

Before you throw me in the bottom left hand drawer
Alongside your tissues and razor and
That science folder you kept all these years,
Give me back my sanity, please.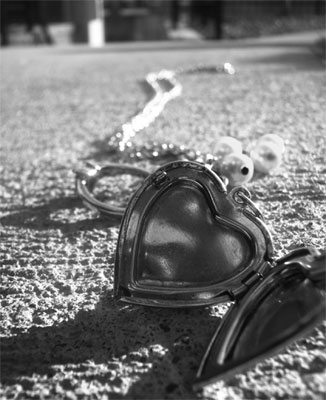 © Francesca Y., Robbinsdale, MN