To My College Advisor (or Rabbi)
May 1, 2011
Stop asking.
Stop staring.
You're demanding.
What I don't have.
I'm lost
In a void of confusion
Tell me
What you want to hear
Teach me
What I should say
Turn the spotlight off
I've forgotten how to pray.
I can't explain
My moral code
I don't know
When my inner peace
Will come
I know I promised to search
But I'm terrified
That there is
Nothing to find.
I clench my fists and squeeze my eyes
Shut and stare behind
My skull
But all that comes to mind are
Song lyrics so cliché
Or dreams of others I met along the way
Don't look at me
With those eyes
I'm not as empty
As I seem
I Just
I Just
Please just tell me how I begin
My mouth is open
My tongue lolling out
I'm just waiting for
The words.
The meaning.
The truth.

But my mouth is getting dry
Flies landing on my tongue
I'm just a lost case
Put away the questions
This interview is done
I've searched my soul up and down
With no result
I am a sociopath.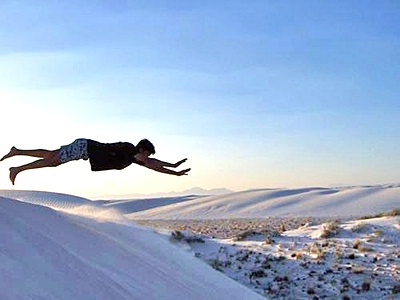 © John W., Evergreen, CO