Guys and Gals
April 4, 2011
I don't know if
you've been acquainted with
Jane, who's very kind
but I will initiate it then
if you have not

I'm sure you'll be
best friends
reach out your white fingertips
that are in my imagination –
Jane, my wonderful paper-shredder.

Without delaying, let's
meet together in the night,
to ink I'd prefer your voice
but when words are all I get,
how elusive must love become?

Fed lies like the paper
in the razors of the shredder
again and again,
you'd blame the right thing, but
your prey is still naïve.

For the first time
nor the last,
it wasn't him, it was that
shoe-shining, groveling little
conformist with emotions as fuel.

Oh world, cruel you are,
but your people are crueler,
they come in two sizes:
or three, or none, or nothing
take your pick.

Mr. Perfect, that's the name
of her Santa Claus,
who doesn't exist
who doesn't bring her fake happiness
like the faux diamond studs in her ears.

Hold on,
don't forget to get hurt
on your one-way adventure;
'cause it's guys and gals,
because opposites don't always attract.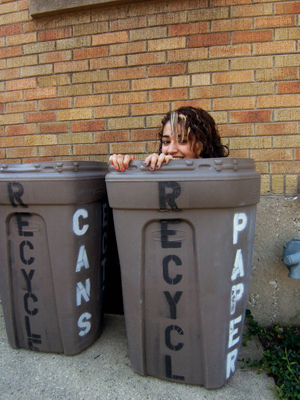 © Carly C., Warrenville, IL