Blinded Perfection
April 20, 2011
The details
Make you fall
Entwine you
Then strangle you,
In the specifics
Once you've woken up
from floating.
And you crash
Harder than you imagined
Was even possible

It's not just your dark,
Perfectly coiffed,
Little boy hair,
Or your hazel eyes,
That with your mood
And the light,
Change.
As fast as we did

It's not your


Smile, brighter
Than you can even know.
The one you've been hiding
Behind
For 3 years now.


Your way of speaking
So quick, so right
That has me red in the face
From laughing
A little harder
Than was necessary

It's the way your
Cuban blood
Flows through your
Paper white skin
Entrancing me
And then
Haunting
With every touch

It's the way you
Hold a pencil
In your left hand
As you sketch out
The images you hide
In your head; escaping.
If only we knew

It's your voice
Echoing through my mind
Like a pitch black
Empty cave
If your voice was the last thing
I heard before I drifted into
Sleep, like a deep lullaby
I would have no more
Nightmares

It's the way you
Stand onstage
As you strum a guitar
Your forehead frowning
In concentration
As you perfect every chord
Every strum

It's how you effortlessly
Speak with your little sister
Unlike me with mine
She looks up to you
Idolizes, and puts you
On a pedestal
You can't fall off of
Even if you jumped


It's the way you put your
Arm close around me
Pulling me in
And opening up the door
Letting me first
Like your mother taught you

The way you accept defeat
When you know you've lost
Instead of pushing and
Hurting yourself
And others
By being stubborn
Such as I

The way you
Lean in to kiss me
Your eyes asking my permission
As if I wouldn't give it
To you

It's the way
You don't try
Like all the others
That have tried
For me

I don't want perfection
The way others see it
Because,
I have found it at last
In you
I had kept it in you
I had marveled in you
Came the day you
Left

Now I stare at the rain
Watching the clouds cry
for our loss.
Or, rather,
Mine.

You are my
blinded perfection.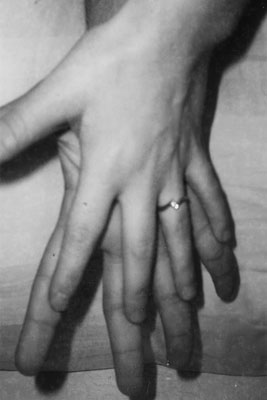 © Heather H., Phoenix, AZ