For You
April 19, 2011
This is for you,
For the way just seeing you makes my day
You constantly give me butterflies, a chill everytime you whisper in my ear.
You make a memory ever second we are together.
Those gorgeous eyes, I can never say no to them.
For the smile on my face when I feel you walk up behind me.
For the way you love me.
This is for the way you broke me.
For the tears I have cried, the makeup that has run down my face, and the memories that have gotten me through this all.
For those gorgeous eyes that have kept me strong.
Because I remember the time when the guy behind those eyes thought I could do anything.
For the many promises you made, only one was broken: you would never hurt me.
This is for the messed up way you made me who I am now.
So dear now I promise to keep you forever in my heart.
But I promise you that you wont be the only one in my heart.
Love, I hope you know this is all for you.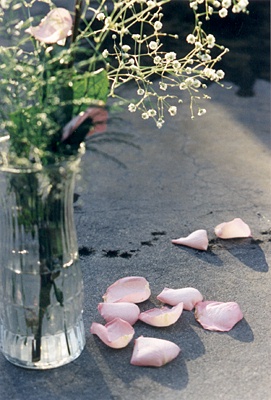 © Mary A., Fullerton, CA