A Failed Attempt
April 15, 2011
1300 miligrams of Zoloft.
10-15 tablets of Melatonin.
Half a handful of Ibuprofen.

This is my
"Deathly Dosage."
I sit and quiver as I wait for
something
to happen.
Yes,
I know I'm a
newbie.
I'm a stupid freaking
coward
who can't even swallow enough
pills
to be over and done with.
I never cut
deep enough,
never hang
long enough.
I'm too afraid of the
pain.

Pills?
Sure!
But then I'm afraid of what happens
after.

I always get everything wrong.
For one thing,
this poem is going to suck.
But anyways,
this isn't about one late assignment.
It's not about
one failing grade.
It's abou how I mess up
everything, for
everyone.

It's
my fault
that they work too hard.
It's
my fault
that everyone ends up sad.
It's my
own damn fault
that others get suck with
an idiot like
me.
I am who I am,
but that ain't gonna do
nothing
to change the rest of the world.

At least one day I'll have a
great story
of OD'ing,
attempting suicide,
and endless pits of despair.

What a bundle of joy.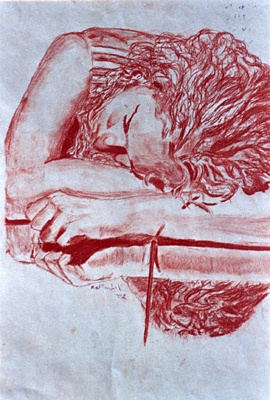 © Mark S., Kannapolis, NC