Decisions, Decisions
April 18, 2011
I want to do this,
But I know that it is wrong.
What's one bad choice going to do?
I've wanted to try for so long.
Decisions, decisions,
I'm not sure what I will do.
This could change my life forever,
But which shall I choose?
The downsides are endless,
But possibly it's worth it.
Only my mind can surely tell,
But my doubts will just not quit.
I need to make this choice for myself,
No one can determine my path for me.
But what if it turns out to be a mistake?
Is a bad future what I will see?
Maybe this won't be as bad as I assume,
And everything will turn out entirely fine.
I can't think of any positives,
But I know I must be right.
I think that I shall just do as I please,
And obliterate the rest.
My mind will finally be at ease,
Once I make that final choice.
I have determinately decided,
But I am apprehensive of what is to come.
Although, mistake or no mistake,
This is my life,
And downfalls, I will have to take.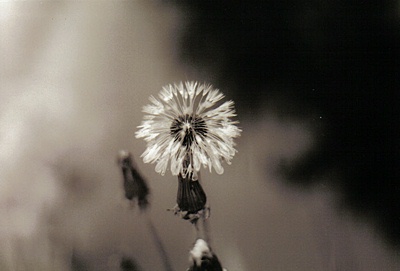 © Sarah S., Poland Spring, ME