I Can Take It
April 18, 2011
I can take it.

Had one.

Liked, loved, whatever.

Lost, hated, ended, mad.

Desired, angry, f***.

Hope. Past. Tears end.

& start again.

Writhing in regret.

Wanting what is passed the past, now approaching future.

Thought process. Numb. No sense. Not anymore.

Can't act.

The music mocks. Then a lull.

Tasting salt on my tongue.

Time for waiting.

Waiting for time.

It does not end.

It will never end, as long as I'm still breathing.

I can't take it.

It starts again.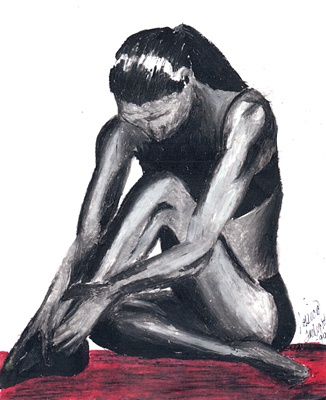 © Jessie Y., Ahwahnee, CA