My Hands
April 18, 2011
My hands are small,
A good feature for a girl.

My hands are icy, like frosty windowpanes.
Cold hands aren't good
For holding someone else's hands.
Though I don't do that often.

My fingers are short.
I cannot play piano well,
Or guitar,
Because they don't stretch
The distance of the octaves,
Or the frets.

But, they are cute, some say.

My hands are like my mother's,
When she was younger.

Soft and worn like old leather shoes
That someone has broken in
for you:
Comfortable and familiar.

And I'd like it,
If I, as a person,
Seemed comfortable and familiar
To others.

Yes, I'd like it that way.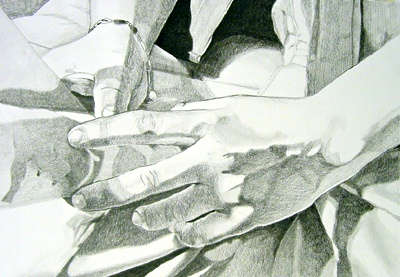 © Leidy E., Spartanburg, SC