bloom and grow
April 12, 2011
You see that flower,
Perfect, Beautiful, Open
That flower has fully blossmed
Up to it's highest height,
To it's most georgeous color.

But me, just a bud,
Is not Perfect
Is not Beautiful
Is not Open

I am that prickly weed.
No one wants me to grow
In their social garden.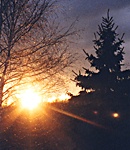 © Christy S., Germantown, NY