Blossoms
April 12, 2011
If I could bottle up the spring,
I'd bring it back to you
And pour it into your wintry limbs
So your bright eyes would blossom open again.

We sit around in a small ocean
Steadily fed by small rivulets,
Too busy watching the waves lap around our ankles
To bring our gaze to the river's source.

The ocean is overflowing with flowers,
The only piece of spring we could bring.
It's sadly beautiful how the blossom eyed girl
Has so many more flowers than she had years.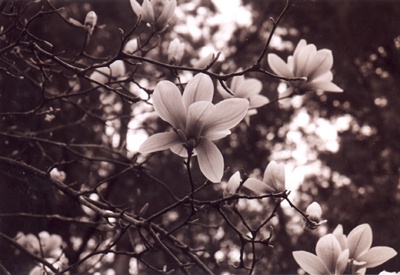 © Laurie T., Hopkinton, MA