They Say Actions Speak Louder Than Words
April 11, 2011
All actions take energy,
All that energy is created by motivation,
Whether it is the motivation to survive, breathe, or reproduce,
We are taught and told this is how we live.

The Holly Tree absorbs light given by the sun,
It's roots absorb the liquid life from underground,
and the berries it displays are nourishment for the Blue Bird.

The Blue Bird commits those berries to her offspring,
She dedicates her energy towards their protection,
and weeps for the loss of an early flyer.

The overachieving flyer had always dreamt of breaking free,
He dreamt of breaking the cycle of his and all life,
and with that he flew when none thought he could.

With the wind pushing beneath his wing and breast,
With the energy dedicated to keep his wings held high,
With the courage and dedication in his heart,
With the uniform and unchanging cycle left behind,
and through it all he did what few would dare speak of,

He lived.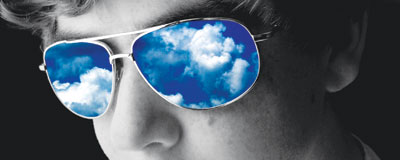 © Joseph B., Mesquite, TX