College Confusion
April 8, 2011
Bags packed, room bare,
Time to hit the road.
Emotions high, fuel tank low,
Time to get some gas.
Your drawing this out, I'm taking it in,
Time to get to college.

I'm unpacking fast, you make my bed slow
Time to say goodbye.
I hold back excitement, you hold back sadness,
Time to for you to go.
Silence you prayed for, Is the noise you cry over,
Time to get away.
Restrictions I loathed, Freedom I taste,
Time to meet new people.

No one to punish, no one to praise,
Time to move on.
No one to do laundry, No one to clean,
Time to grow up.
You wonder why I left; you wish it wasn't right,
Time to get over it.

I wonder why I'm here, now I wish I were there,
Time to call me again.
I'm homesick; you're hoping I'm doing well,
Time to call you again.
I thought it'd be easy, you knew it'd be hard,
Time to be a man.
I knew so much, now I know so little,
College is confusion.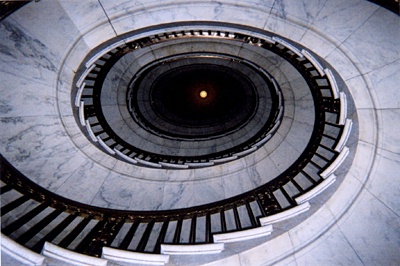 © Kyle T., St. Joseph, MO