Two Sides to Things
April 8, 2011
Wake me up,
You're like a slap in the face.
You drive me crazy,
You put words in my mouth.
All the fighting makes me question if you're worth this.
The anger and the tension twists my body,
I can feel my blood boiling.
Am I good enough,
Good enough for you.
Even though, you drive me crazy.
I just can't wake up,

I keep my head in the clouds and my heart on my sleeve.
I feel alive,
I can't stop smiling.
So, slip your fingers through mine.
I don't want to wake up.
I don't what to give this up.
'Cause it's just another teen romance.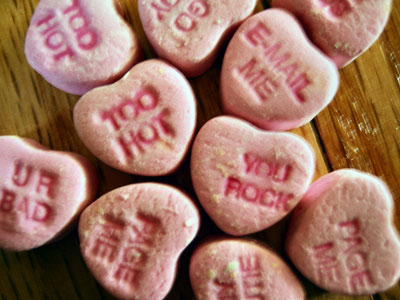 © Valcy E., Stony Point, NY