The Silver Knot
April 8, 2011
More than the air I breathe,
More than the waves want
To crash upon the shore,
More than the Earth pulls me towards it.
It cannot be explained,
Nor justified.
Spinning and ever revolving.
It runs and is double knotted in silver
And sealed,
There is no way to assuage it,
Nor can it be condemned,
Everything around it gravitates towards it.
There is no meaning to others,
As there is meaning to us.
But where is your heart?
It is here in my palm,
Glowing glorious and rampant,
Moving through the vessels in your chest
Which are running deep within my own.
Will you let it run like wild fire?
I will.
I will let it go and flow and
Let it burn up everything in its path.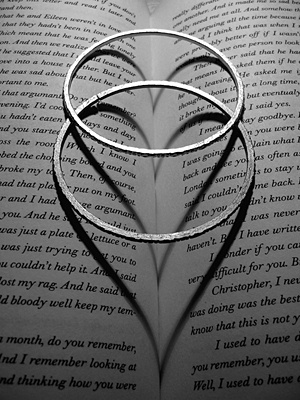 © Julia K., Old Tappan, NJ