My Life
April 7, 2011
Why have I almost messed up my life?

From almost ending it to making my mother cry.

I want to do better for myself but I seem to keep getting caught up in the wrong direction, it's like I'm always making the wrong selection.

To the things i've done and the friends i've chose, it seems like when they need someting that's when they decide to be close.

My mother was telling me they aren't the people to be around but I never listened didn't want to hear those sounds.

I thought I knew what's best but I think it was God putting me to the test.

He wanted to see if i'd follow their ways but since i've made those decisions there's a price i've had to pay.

It was never God who led me to the choices I made but the choices I have made, made me who I am today.

These choices deffinantely weren't good but if only I was able to go back to my mistakes and change them It's not an I guess question, It's an opportunity I wouldn't hesitate to take.

There's nothing I could do to forgive myself for my wrongs but there's only one thing I can do and that's to just move on.

I've went along with the devil a time or two and when I did it I had no clue.

He will never try and lead me to the bad things again because in God's book that's stated as sin. So never again will that ever happen to me and that's one thing I strongly believe!

I've been through a lot in 14 years, shed a lot of tears and thought nobody would want to listen or hear but through it all it made me strong and now I feel like in life I'm where I need to be and where I belong.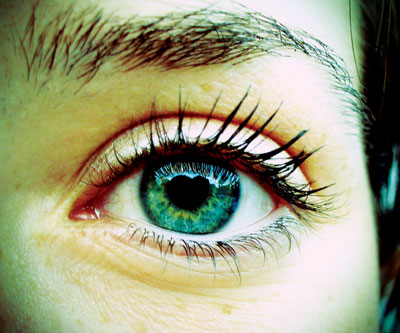 © Michelle K., Vancouver, WA