Huerta: Reflection from Honduras
April 1, 2011
Smoke billows like the mountain's breath,
But only flames—

of the hearth,

and of passion.
For life, they reap.
In love, they sing.
With simplicity, they sleep.
Until, nudged by death,

hand joins hand,

and fortitude prevents brokenness.

Community for community,

hospitality for hospitality:

a barter much beyond our own
Which begets and begets the potential for hope.
For poverty, we weep.
Intangibles they keep.
Our culture—it seeps,

and plants the tree of

no good, and evil.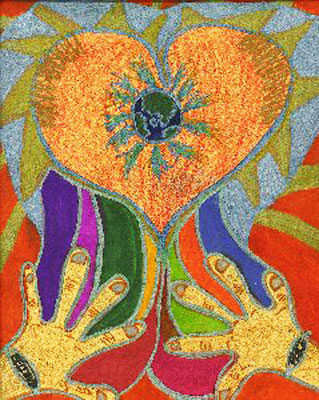 © Amanda P., Clermont, FL