Detached
April 1, 2011
I get the feeling of becoming detached.
That one half of me is going to fly up, while the other lingers south.
My right eye will look towards the sky, as the other will simply go wherever its impulse leads it.
I guess I sort of thought it would become the end, but instead, it could be the start of finally figuring out what my dreams have so far led me to believe.
For years upon years, this has been the recipe for something I cannot explain, something I have easily grown to hate.
Super glue is so cheap, these days.
Unreliable and so it peels apart as I dare to speak the words that have occupied my mind for so long, my whole life.
The ones that are, so soon, going to be ripped in two as half of my brain flies north as the other floats down.
They have to be redeemed before that moment arrives.
They need to be released before they separate into the oxygen, away from their home inside my skull.
Feeling without a lover, as if I could be missing a piece.
It hurts as I try to explain. I guess it's hard to understand.
Even for me.
The feeling of feeling lost, misplaced, forgotten; they will feel the terrifying rip that will only last for a short while.
But then again, how have I continued to let this let me feel this way?
Like I had never arrived.
Constantly and forever late to a party I was never really invited to.
Like the tectonic plates, my halves will grow apart and they will fail to remind each other later that they had once been one.
They'll scrape past each other, exchanging cuts and committing terrible sounds that could easily be compared to those of a train fighting against its reins, trying so desperately to halt.
I hear it everyday.
In my house, in the rain.
On the ground, in my sleep.
It'll happen soon, I am certain of that only.
I see it when I close my eyes.
Floating above the earth, I'll stay for a few hours, or maybe even a day.
Making a temporary home for myself in the sky, among the birds and the stars; the tops of trees and the beginning of forever.
But everything ends.
I am not dumb to think otherwise.
And then the glue will give in, as earthquakes brush against me and it'll crush me.
The last stubborn strings of glue.
And I'll become detached, just like I was destined to do.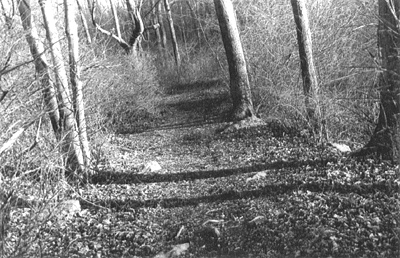 © Nicole N., Wilton, CT