is it me?
March 18, 2011
We have a problem he said that he could not deal with. We need a break is what he wrote. He ignored me for nearly two weeks yet somehow I was the one doing damage to him. I would say he was being petty but I do understand that he has pain but apparently he has yet to see mine. He said please talk to him and I said I had tried but he was never there to listen. He said if I still love him after summer then we could go from there but what if I don't? What if he no longer loves me? He said he still loves me and he hopes I can still love him but do I believe him? Should I even try? I don't know what to do anymore I am stuck in a world filled with so much hate and now he leaves me in my time of despair . I never seem to last in a relationship…..I haven't found the right person who can seem to accept me for me. I have yet to find the one who won't try to change me so that I please them. Why does everyone leave? Why does everything go wrong? He said please don't be mad with him and that I should try to understand what he is going through. He said that he knows that I am going through a lot but if he knew then why couldn't he talk to me. At least give me comfort?
He finally talked to me on Tuesday but it just went down hill. That morning he came to me and he asked if I would talk to him and I said I have nothing to say. So we stood there and he asked me again but my answer refused to change. After a while he stepped closer and he took me in his arms and in that moment I made the mistake of thinking that everything would be ok. I thought to myself …..this is right, this is where I belong, these are the arms of my love, and this is my cradle of safety. And he held me there and refused to let me out of his arms. I really thought that he cared he said he did but is that true? How am I supposed to take anything to mind that he says after what he did? What I did?
Do I want to love him again? What do I do now? I can only ask myself the same daily question again and again and maybe one day I will be granted an answer and then maybe not. My daily question is as follows………….why am I here?
I need an answer but I know that no one can find that answer but me but how will I really know when I have gotten my answer? I thought that I had found it within him but apparently I was more than just plain wrong.
I am obviously not worth his time nor whatever pain I am causing him therefore he is no longer worth mine. I refuse to let him break my heart again. Can someone change so much over a summer that would make me break down and give in to him next year? Could he give me a reason to love him again...? I want to love him, I want to believe what he says to me but I am not at all sure what my next move is to be. I suppose only time can tell what the future will hold.
He asked me not to be mad but he drug my heart through the mud, he tore it into millions of pieces and scattered them beyond the point of being repaired. He left me alone day after day wondering what I did to deserve his silent treatment. But he didn't have the gall to tell me in person he had to write a note and then he didn't even give me the note himself. How can he expect me to forgive him to love him again?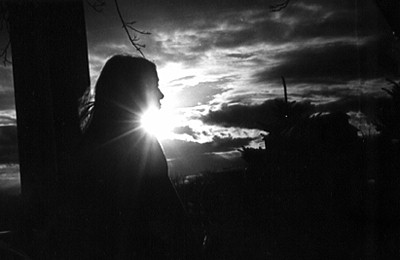 © Elizabeth G., Marblehead, MA