One in 946,284
March 21, 2011
One in a million is a repeated and overused line.
Why a million? Why that number?
I feel like one in 946,284.
To be one is to be an individual among a crowd.
To not except the fate chosen for us.
But what is fate?
No one knows, including me.
But fate is not decided by the cut of a string,
A destiny predetermined,
Or the will of God,
It is determined by the choices we make,
And the problems we solve.
I see the world through undiluted eyes,
And the rest of the world is forced to gaze through the mist.
To much rides on thoughts of others.
The only voice that matters, is the one that rises from my diaphragm,
And slips through my lips.
People tell me to control what passes over my tongue.
Why?
Why not speak my mind and tell the world,
Of my thought?
My dreams?
To be silent is to loose you voice.
I know not what I am doing, or what I am supposed to do,
But I know that it shall be extraordinary, exemplary, and visionary.
It will be a future worthy of the title,
One in 946,284.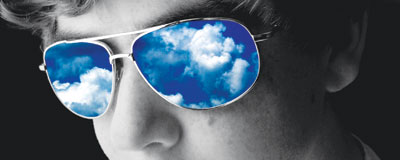 © Joseph B., Mesquite, TX