Halves of a Whole
April 5, 2011
My inner core tightened,
My body was made of steel.
I was ill prepared for time,
Time in which could kill.

The clock was ticking loudly,
Footsteps I'd wished for days.
Of those I'd hoped for hours,
Would come, sneak out and play.

Forever had an ending,
The day I knew would come.
The darkness chased its shadows,
Back to where they're from.

Hiding from the hidden,
Peaking through the cracks,
Dreams into reality,
The darling eyes stared back.

Recoiling from the sight,
I'd clearly caused a scare.
Footsteps, she knows this one,
I wasn't meant to spare.

The sight's taunting face.
Unstoppable now, she thought.
Coming to grips with time,
Her better half, distraught.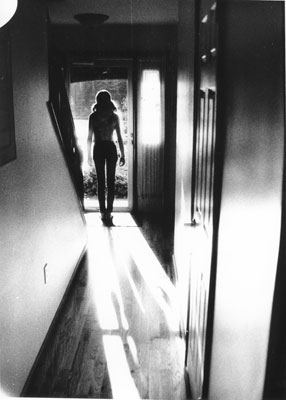 © Mike V., Morgantown, PA