Red Speckled Roses
April 5, 2011
Finding dreams along the brambled roads,
Where red roses used to bloom in many.
Searching for the source of voices
Always screaming but never heard.
Forgetting that the thorns do bite at the hands
Of those poor fools that choose to listen.


Wandering away from the protected path,
Where charred black stems grow a plenty.
Feeling no fear or dread to come
Always acting upon pleasurable whim.
Searching for who called out with such yearning
For the touch of that fool who listened.


Losing the way in the darkest woods,
Where things dance upon vision's edge.
Trapped with the teeth and claws
Blackened vines scratch out the sun.
Feeling the pain of the skin bathed in crimson
From the ink that flows with fool's veins.



Screaming fire at the endless forest's jest,
Where the purest white roses bloomed.
Fearing where the beautiful lie
Sleeping for eternity in a bed of white.
Trapped in a world where white velvet grows
With the red speckles of a fool's blood.


Falling silent for a sleep steeped in dream,
Where roses have withered and died.
Playing with the beautiful's heads
Taking those lives to save their own.
Fearing that none shall visit the forests
Of red speckled roses grown from fool's best.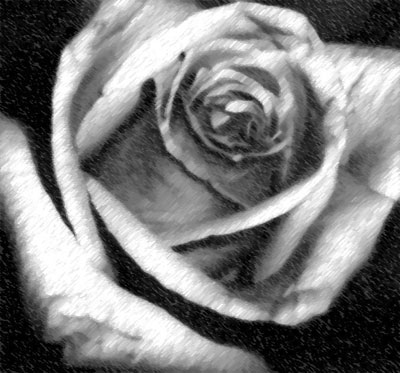 © Wajida S., Shrewsbury, MA