THE RETURN OF EXAMINATION!!!
April 7, 2011
Rid me off this awful load,

Tomorrow is my exam please help me lord!!!...


For a person like me,


who spends her time in repartee.

Last minute studies are a blessing in disguise,

Without them you can hear a student's outcry.



Students swamped in expectations,



Rifling through the books with mere speculation.

Children studying all night long,

But still seem to know nothing at all.



Sip by sip i empty the cups of tea,



WHEN THIS WORLD WILL BE EXAMINATION FREE?

Spent sleepless nights in insomnia,

O yes you are right! This is study mania.



The paper is leaked it's just a hearsay,



I wish it was a fact that's what i say.

Pacing through the study room ,oblivious to the surrounding,

To me, these obsolete ideas of rote are strangling.



You'll find me one day defunct,



Under the load of this awful junk.


(BOOKS)

Time and tide waits for none,

To me it appears it's racing against some.




How to explain the parents,their expectations are divorced from reality,




Time to think again, aren't you overburdening your child with cruelty?

In my opinion, my struggle is par excellence,

If in the same way i study all year long ,the credentials i'll get will be immense .



EXAMINATION:....it's not over till you are over!!!



So better pull up your socks,



Or you'll be fighting in your own saloon with hair locks.

In the end it boils down to the battle between the student and the paper,

Where the student by peeping and cheating becomes the law breaker.



Well rules are meant to be broken ,



Sounds good when just spoken.

Moreover,the teacher has a heart of a mice,

Bringing down the grades to the lowest possible value is what she tries.



Now there is no use of beating the dead horse,



I wish i could have studied all year long,against this remorse.

I'll implore for the marks if required,

When told of this,at home i'll be definitely mired .



TEACHER! please help me pass,



or else you'll suffer bereavement of a great student alas!

Scribbling in the paper great nanny stories ,

Just an examination- that's it- has ended all my glory.



Remember the card i gave you on teacher's day ?



You are the best teacher in the world i must say.

I'm not flattering you, please understand my condition.

I'm caught in a situation where i've no other option.




Don't settle scores in this paper,




I promise to stop my notorious acts from a day later.

Scribbling in the paper relentlessly ,i've mutilated it.

I hope the teacher is impressed by my splendiferous looks or i'll totally be in a perfect SH*T!!!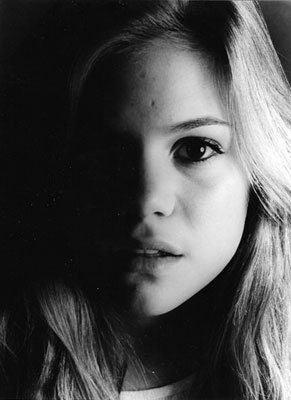 © Michelle M., Plainview, NY