One and Two
April 7, 2011
I was floating
in the open sea
on a bed of
thistle and weeds.
The waves,
they rocked me
in my makeshift cradle.
I was one with water,
and two with
my body.
I overlooked my
feeble, idle self
from the somber
rain clouds that were
ready to throw their
largest tantrum in
ages.
I do not know
how to escape the
impending tempest.
There is nowhere to
run;
there is nowhere to
bury myself,
except the depths of
this ocean,
slowly cocooning my
body with shrouds of
algea.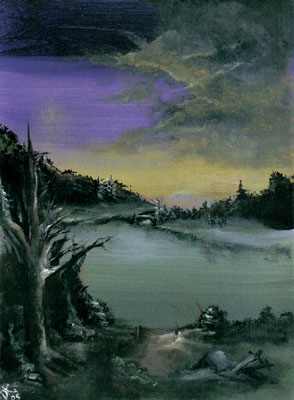 © David K., Birkenhead, UK