Rounded Corners and Blunt Edges
April 13, 2011
Rounded corners and blunt edges
And then I am trapped
The windows have bars of steel
Walk in circles
Walk in squares
Ensnared in a quiet little room
With a quiet little closet
And a quiet little bed.

Rounded corners and blunt edges
A flood of doctors and nurses come in
And out and in
And out of my peripheral vision
Different names mesh together
People's faces I cannot remember
But there is a quiet little library
With quiet little chairs.

Rounded corners and blunt edges
Stories one would not believe
Unforeseen friendships
Yet still no stillness in my mind
There are only the words, sentences, phrases
That chip away at my spirit
But when I cannot find a quiet little escape
Where do I go?

The only way out is
Up
Up
Up!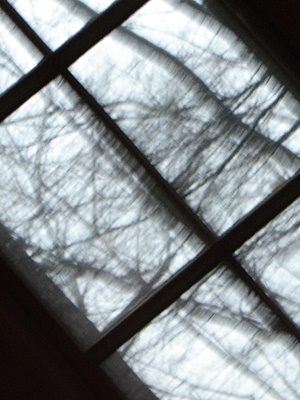 © Claire H., Boxford, MA