Mirror
April 1, 2011
You
Standing there looking at me
Criticizing every little thing I do
I'm never Perfect for you,
Am I?
I'm always too Fat
or too skinny
Too smart
or too Dumb.
My hair never looks right
I never have the right clothes
or say the right thing.
I have to wear make-up
or you don't think I'm Pretty.
I'm never what you want
I don't know if I ever will be.
I'm tired of trying
to only please you,
my own worst Enemy.
I just want to be myself
and live my life.
The only Problem is
I don't know how
To walk away
from the face
staring at me
in the Mirror.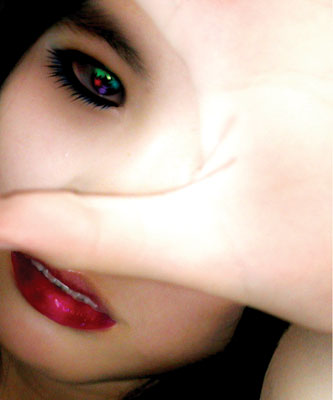 © Victoria W., Arcadia, CA