The Sent Me to Hell
March 25, 2011
One time I went to a church
with a balcony
and an oversized alter.
There was a man walking around
with his ostentatious camera,
catching the overweight preacher
who yelled at times.
This Godly man, with his voice
that wasn't as much the cliché booming
as it was intruding,
because I didn't want to be there,
told me that you cannot look at God.
His pureness is too bright for
you too take.
You are a sinner
and would burn
in Hell for eternity.
I do not think there is a Hell.
If I am wrong,
we are already on it;
I say "on" because we will end at some point.
And we only live upon,
not in, inside a hole in the dark.
So call me a heathen.
Spit in my face,
it's Greek luck.
Or point at me
with your holy hypocrisy.
We all live together anyway,
on this Earth
that uses beauty
as a façade of temptation
for the ones who even
believe in temptation.
And what if God
is really the sun,
who is the center of our endless orbit

in space


or time




or maybe even






another dimension?
Because when you
are finally honest with
yourself you realize you don't mind
that this holy figure named so famously

Allah


Krishna



Shiva
even the unnamed
is just some set-back forged by
these intense bible-thumping
freaks
which is just another label
to our destroyed society.
And now I will separate I from our
because I refuse to claim this
Hell.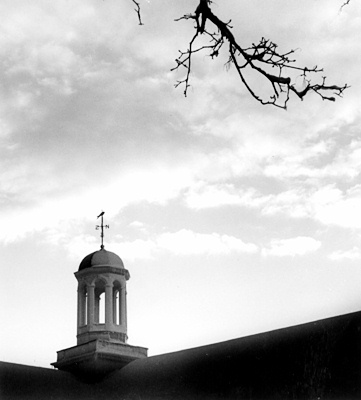 © Paulina A., Marblehead, MA