Blue wings in a blue Sky
March 31, 2011
The blue birds blend in the blue sky,
Soaring with the sweet summer breeze.
They dive and dip into the daffodils
Sucking out the helpless seeds.

Dancing back and forth
In harmony with the hammock,
In which I lie,
Daydreaming the lazy day away.

We whistle with one another,
Breathing our worries free
And as they sit along
Side of the cherry blossom tree,
I count all the pink and red
Leaves that fill my gazing view.

And when the daylight
Begins to fall asleep,
I wave a slow goodbye
As the blue birds fly away
In the blue sky.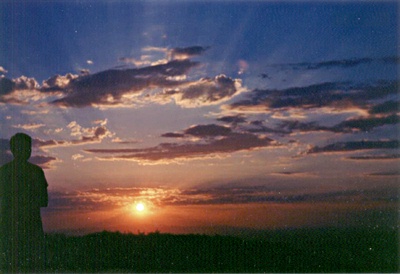 © Jovee B., Dededo, Guam