Rapture & Capture
March 31, 2011
I'll admit to kidnapping
if she'll admit to staying.
She was radiant, an ethereal beacon,
the lily among the thorns.
So, I snatched her from Earth,
dragged her down
to this dismal, sunless pit.

He was intriguing,
obscured by shadows.
His inky moods always sinister.
He never chained me.
But the morose smile
that lifted the corners of his lips
when his eyes fell on me
held me more
than an physical bonds ever could.

She didn't run.
Her delicate, gossamer frame
cast a pale radiance.
I couldn't help but love her.
It was Demeter
who made the messenger
a delivery boy.
But I refused to allow her absence
to drench me in ebony again.

He didn't beg or plead
or even ask when the messenger came.
He merely extended a solemn hand
and offered.

Yes, I offered her the fruit,
and, yes, she ate six seeds.
But as her outstretched fingers
grasped the scarlet orb,
she glanced at me
with a smile in her eyes
that illuminated my hell-hole;
more resplendent than any fire.

The messenger took me then,
but, because of the seeds,
I descend again every six months
to be with my beclouded love.
And, for the record,
I'll only admit to staying
if he'll admit to kidnapping.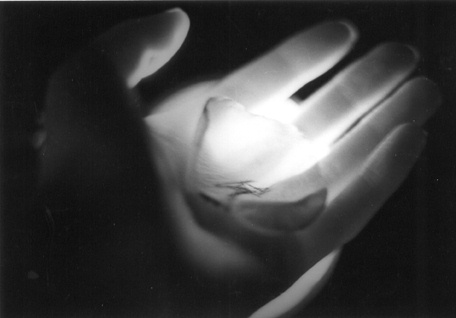 © Feichen Z., McLean, VA