Just friends
March 25, 2011
Were just friends.
We talk everyday about a whole bunch of nothing,
We play and joke about the stupids things.
Your the one person I can talk to and I know you wont judge.
I find myself at school looking for your familiar face through-out the crowded halls.
I notice how i start to put on my makeup and the best perfume.Yeah remember, the one you said you liked so much when I had passes your way with shaking knees.
In class I feel you staring at me...i get so nervous my palms start to sweat.
I look up and just for one brief minute it seems like you actually notice me...but then you look away.
You tell me about all the beautiful girls you talk to and I fake a smile and say "go for it shes pretty i guess." I mean what else can i say....
where just friends.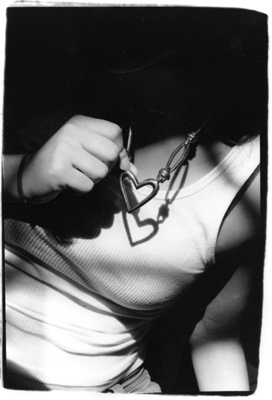 © Julia R., Bethesda, MD