Don't Tell Me I'm Biased
March 25, 2011
The sky brought you,
dressed in tan vest, cotton pants,
gold.
Your skin echoed curry.
I remember when you pulled me closer and wiped laughter from my face.
I suspected you were perfect, and you said I was biased.
I was wrong.
You only loved me so I would share my skin,
Almost translucent against yours.
Stop smiling. You make me cry.
Stop calling. Your voice is pained.
Come closer. Let me hear your heart beat.
Don't fight it. You know you aren't alone,
but you still decide to say I'm not worth the hurt.
Society hates difference, after all.
I can change that.
Let me show you the sky is cerulean
And people don't matter.
I confess, at last, I am biased.
Don't tell me what to do.
It's my turn to hide in dorms with other broads
And tell them I gave my soul to an Indian.
That I might have to bury myself in shame.
I refuse to do that. I am better,
More mature than you. Stop drinking
cheap boxed wine. You are classier,
more mature than the rest of them.
Finish taking those pills. You are alone,
stupid boy.
You have wasted my time.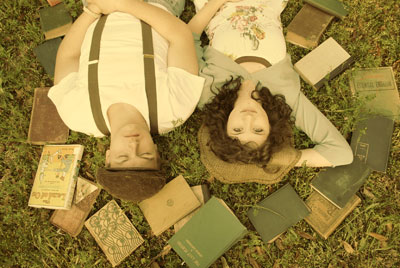 © Gabrielle A., Pensacola, FL