We're Only Human
March 25, 2011
It's when the ocean rushes forward,
carrying with it all the
starfish and vacant shells.
Those shells with their lives
already planned for them
They survive for just a few
to satisfy the lonely mollusk.
And you bury your toes
inside the moist sand.
The grains are not wet from the ocean.

It's because the rain just came
pelting to our earth
to make some sort of point.
But we're too dense to understand
what the rain wants.
Whether it needs a home
or a friend.
And we forget it's only rain.
It doesn't need to feel
or to know anything.

It's when the green of
deciduous trees give up at last
to the callings of cool air
and robust sunsets.
Those leaves give under
the weight of one hundred and sixty-four days
of rustling and singing,
too tired to play
in the moonlight with the wolf
or carry a burden through winter.

It's when we realize that
we can be beautiful without our shell,
but no, we don't breathe starfish
or catch the light in our salt-scented skin.
That we can fall from the sky
just to make a point,
but in the end
we will most likely lose
because we are just like the deciduous tree.
That wolf would kill us
and we can't carry the burden at all.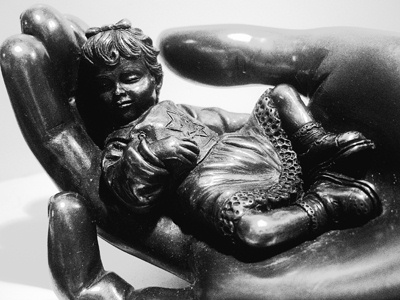 © Dat L., Worcester, MA