crazy in love
March 25, 2011
Haven, Hell
I'm going mad here
Feeling like humpty dumpty

No one can fix this mess
Stop shouting
Just keep calm
They can't find you here

They'll go away

Runaway from here


Never coming back
What's true?
What's real?

Not you

Not me
This is all a joke to you
You don't even care

Just like the last
Think you have the upper hand
Ha

I'm the winner here
Shhh
Don't talk

Just listen
They are coming
Try and save me

Go away

This isn't' what I want
Can't stop love.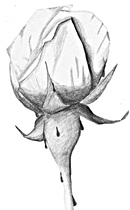 © Elaine S., Phoenix, AZ