Until Then
March 10, 2011
As spring begins to come,
It will remind us all of you.
The way you breathed so softly,
and the way you hugged so gently.
The warm summer breeze
Will let us know
Each day that you are here
You will stay with us.
Whenever the rain falls
It will remind us
Of light kisses on our cheeks
Or tears of joy.
They will say each and every time,
"Good job. I'm proud of you. I'm here"
As we take a walk,
With our bare feet in the sand
You will be there. With us.
Each time we take a step
And the waves crash beside us
It will remind us all
Of you.

The way the sun sets
With its pinks and pale blues.
It shall always be saying,
"I'm here guys. With you"

We will continue to walk that path with you
Along the dirt, in our bare feet.
Until then I will miss you,
Until then we will meet.

Wherever we will be,
You'll be with us.
Through the good times and the bad,
The dark and the light,
We will always know
You are the strength in the fight.

You made us think each day
the way you were.
So strong although frail,
So full of colour although pale.
You will give us thoughts
To do the good things.
And the right ones than the wrong.
Each time I will think of you,
I'll remember I belong.

And now we cannot see you,
It doesn't mean that you're not there.
When the sun shines and the breeze blows,
We'll know that you are in the air.
When the clouds take to the sky,
We'll know that you're nearby.
And through the years,
With subsided tears,
We'll remember you.

Each day we will miss you,
Each day that you are gone.
But we will see your loving face,
Again, before long.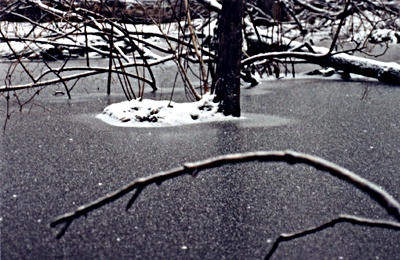 © Anton J., Philadelphia, PA