Pale Angel
March 29, 2011
She's dark outside,
but is an angel to all,
she's got them hipnotized,'
with her beauty.
Her pale blond hair,
that flows with the breeze,
and is as luminescent as gold.
Her pale blue-gray eyes,
surrounded by a curtain of golden lashes,
mezmerise those who look in them.
Her delicate pale face,
and flawless marble skin,
contain the youth and likeness of a child with freckles.
Although dressed in raven black,
with the layers of dark clothes,
she still contains the angelic likeness of a pale angel.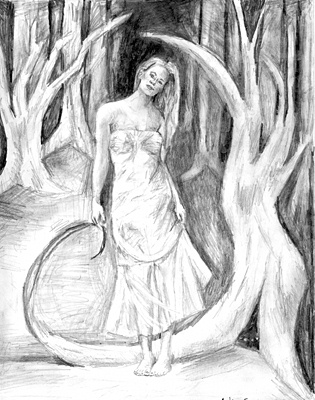 © Andrea F., Philadelphia, PA