Desire of the Soul
March 29, 2011
The other day I flew in the night
With a girl my age with eyes so bright.
She told me to believe and held my hand,
And next thing I knew we landed in sand.

I've joined the dreamers in this land,
All reached out to grasp my hand;
My body felt right, but it was all a blur,
So I lost my way and I lost her.

There are palm trees so luscious and full of life --
But just like a picture slashed with a knife,
Each time I take a swift or a sniff of more,
To get to the island again feels like a chore.

Yet still all the treasures beckoned me
So I never really did see
That every night when they chanted a tune,
It was a tune that reeked of doom.

"Join us in this special place,
Become the child that you embrace.
Within the joys of colors bright,
The heart and soul indeed ignites."

But now I know that girl was me
Peering back through a mirror I couldn't see;
I held up my hand and as if on cue,
She held up her hand too.

I turned into a monster with skin so white
And lost everything – but now I fight!
She came to the rescue despite all my sins
And made me realize I could win!

I was hypnotized in a trance;
I thought these were drugs that would give me a chance –
But I know now that my only cure
Is to once again be her.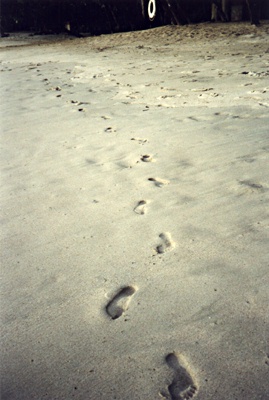 © April W., Rogersville, MO