Fake smiles
March 10, 2011
As I stand here looking in the mirror at this face I do not recognize, I begin to wonder what everyone around me sees.

Do they see the fearless girl I try and portray or do they see the hopelessly lost child I truly am.

If they knew the journey my life has already taken, the things my body has endured, would they at all understand? Or would they do as human nature does and judge?

As I begin to walk away from the mirror, I stop for one last glance.

I see the fake smile I put on for everyone else fade to nothing but a look of worry for the days unsuspected challenges.

When I finally walk away from the person I keep hidden, I return to the state of emptiness and loneliness I've always found myself falling into.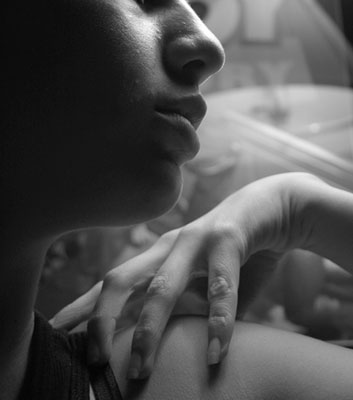 © Rebecca B., Santa Clara, CA