I Can Write Poetry for You
April 21, 2011
I can write poetry for you, baby.
Do you realize how special that is?
How few people I write for?
And I could write about anything for you.
Anything about you stirs words within me
Beeeeegging to get out onto the page
Prostrating themselves
Kissing my feet and tearing their clothes
Just so I can write about how you have the
Dumbest smile I've ever seen.
About how fluffy your hair is,
Like a baby chick's.
About how you forget everything
Except how to make my coffee.
I can write poetry for you, baby,
And I can't write poetry about my own flaws
My fingers stir no syntax in me,
My eyesight gives me no muse,
My nose doesn't cause me to jump up and scream
"YES!"
But somehow, somehow,
You big stupid boy,
Somehow you make me want to write.
You make me want to shout my poems from moving cars
So even though no one will hear them,
I know the universe will.
I can write poetry for you, baby.
I can, I can.
And it's not just because I'm a poet.
If I was a cook, I wouldn't cook for you.
If I was a builder, I wouldn't build for you.
If I was an artist, I wouldn't paint for you.
I would write poems.
I would have no idea what I was doing
When I should have been cooking building painting,
Except to know that my pen vomited words
Onto this page
And every last one is yours.
I can write poetry for you, baby.
And I will.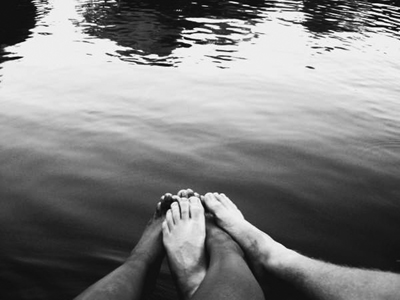 © Michelle W., Ada, MI