Hate You
March 28, 2011
You always tell me that I am mean.
You hate it when I glare at you.
Or when I laugh because of your awkwardness.

You hate it when I ruin intimate moments because I feel embarrassed when you hug my waist too tight.
Or when I tell you to shut up because of your cheesiness and corniness.

You despise it when I wear revealing clothes.
Your hands always fix my shirt when the material slips off my shoulders,
and your silence that hovers over me when my shorts are too short.

You detest it when I'm quiet over the phone,
because you miss me even though we saw each other 15 minutes ago.

But guess what?
I hate you too.

I hate it when you scream when I poke you in the stomach.
Your scream is annoying,
it sounds like a dead mouse.

I hate it when you're mean to me, because you don't know the limit.
Because it makes the fear and uncertainty in me grow.

I hate it when you're cheesy and corny, because those words make the butterflies in my stomach jump around.
My heartbeat skips a note and loses its pace.

I hate it when you're quiet on the phone because you're too indulged on the computer game to mutter a word to me.

I hate that you still make me love you.
No matter what you do,
annoy me, tease me, hurt me, or reject me.
I still love you.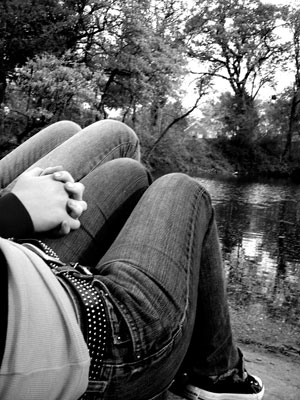 © Lauren R., Edmond, OK