You..
March 30, 2011
You take my heart, and search it so,
So you can do great things to help me through from day to day.
You tell me i'm beautiful, inside and out
When i feel that it is no longer true.
You pick me up, and make it better
When i'm so low, i'm practically on the floor.
You give me advice i need to make it,
When i'm in doubt & don't think it.
You get me to smile,
Even when my eyes are leaking,
cause my heart is creaking.

You encourage me to dream,
When i think it is to risky to chance.
You sneak up at times when i need it most,
Just to hold me close, and to quiet my fears.
You deal with me, problems and all... and help me
At my weakest moments..
You trust in me,
When you are at yours.
You give me reasons to believe in faith,
When i have long since forgotten..

The second greatest thing of all is..
You give me hope,
When i feel as if it has all just faded away.
The greatest thing of all that you do for me is..
You believe in me, in every way.
When the world gives up,
You're still there..
Holding my hand, helping me up.
To get back on my feet, next to you.
Where we will then be, side by side, and we will fly..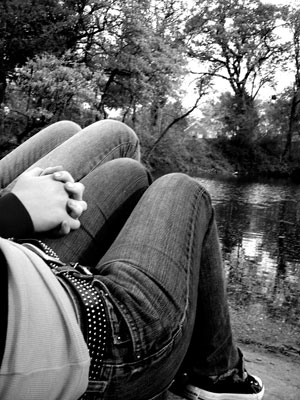 © Lauren R., Edmond, OK