I Cannot Cry.....
March 27, 2011
Silence fills my room
inside and out.
Loneliness takes me
and pushes me to break,
but I cannot cry.

Lilies grow outside my room
but they grow with dread.
Loneliness shakes me
trying to break me by force,
but I cannot cry.

I wish to get out
and to find my light,
but Loneliness traps me.
It beats me inside and out to break
but I cannot cry.

A knock raps on my door
and I open it hesitantly.
I am greeted by a smile
from my best friend from school,
I begin to cry.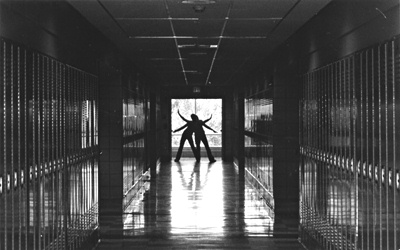 © Sheera G., Marblehead, MA